SUPPORT - OC HIKING CLUB
Exceptional Benefactors 2015 - 2016

---

Peak Partners:

Neil Fricke

---

Mountain Partners:

Larry Beck

---

Wilderness Partners:

Karen L. Yoder

,

Tracy McKenney

,

Laurana Thomas

,

Agnes Gyorfi

,

Gary French

,

Thuy Nguyen

,

Carol Hemminger

,

William Willett

,

Alberto Russo

,

Valerie Lewis

,

Sue Maron

,

Kathleen Nelson

,

Behzad Izadi

,

William Chen

,

John Hemminger

,

John Santy

,

James von Tungeln

,

Jacqueline Hernandez

,

Clifford Mapes

,

Douglas Gould

,

Judy Freed

,

Karin Wagatha

,

Tao Zhang

,

Tim Horn

,

Rick Tuliper

,

Onyxe Antara

,

Marilyn Tomsha

,

Michael LeBlanc

,

Bob Allen

---

"Many gave almost enough to make the benefactor list, maybe next year you can do it too!"

"Nature-empowering our community!" The OC Hiking Club nature-empowers over 13,000 adults, children, families and at-risk youth. Annual Dues of $35 + Donations support our Nature-Empowerment Fund for the following programs.

Nature-empowering all ages
Kids in Need of Nature
Trail Guardian Certification & Stewardship
Wilderness Awareness & Volunteerism

---

2015 Annual Report Download

---

Select and Click button to pay annual dues $35 (and optional donation) using PayPal or credit card.

You will be redirected to the PayPal site.

All donations are tax deductable.

---

$35 Annual Dues — Path Partner — Receive the Annual Member Benefits Letter and attend club hikes and events. You'll receive an Annual Member Benefits Letter with amazing discounts to local restaurants, outdoor adventures, stores and other merchants who support the OC Hiking Club a charitable 501(c)(3) nonprofit.

$50 – $99 Gift — Trail Partner — All of the above and donation noted next to name on OCHC meetup site.

$100 – $499 Gift — Wilderness Partner — Sponsor one or more Kids-in-Need-of-Nature on a life-changing hike. Wilderness Partners receive all of the above, plus name on OC-Hiking.com donation page.

$500 – $999 Gift — Mountain Partner — Sponsor five or more Kids-in-Need-of-Nature on a life-changing hike. Mountain Partners receive all of the above, plus an invitation to Mountain Partner only events.

$1,000 – $9,999 Gift — Peak Partner — Give ten or more Kids-in-Need-of-Nature an outdoor nature experience. A whole class can enjoy a day on the trail learning about and experiencing nature with caring adult mentors. Peak Partners receive all of the above, attend Peak Partner only events, plus your company name/logo on website profile page for serving our community. Thank you for promoting wellness and reconnecting kids with nature!

$10,000 – $50,000+ Gift — Summit Partner — Make a significant impact on your community and give one hundred or more Kids-in-Need-of-Nature life changing outdoor nature experiences. Summit Partners receive all of the above, attend Summit Partner only events, plus you will be profiled as a passionate donor with your name/logo on website. Significant donations allow us to reach out to new groups of kids in-crisis. Thank you for serving your community, promoting wellness and reconnecting kids with nature!

Kids-in-Need-of-Nature

The OCHC Kids-in-Need-of-Nature Program fills a critical gap by taking disadvantaged youth into nature on hikes and outings. The program receives high praises from our community, agencies and youth organizations. Due to budgetary limits we have a waiting list of organizations who want their youth to have this experience. Your donation makes a BIG difference in the lives of these children.

---

Thank you for your support!

Suki

Suki Reed
President
Orange County Hiking Club/Hike Everywhere
OC Register Outdoors – Columnist
www.OC-Hiking.com

"Connecting people with nature!"

"Small miracles happen when people spend time outdoors in nature." – Suki Reed

OC Hiking Club/Hike Everywhere is a charitable 501(c)(3) organization for public benefit. We are supported by donation only.

A 501(c)(3) charitable organization. Copyright © 2006-2015 OC Hiking Club/Hike Everywhere, All rights reserved. Distribution or publication of this site's content without prior written permission is prohibited.

Hike Everywhere/OC Hiking Club
2222 Michelson Drive, Suite 2470
Irvine, CA 92612
Fax 888-350-8884
---
I LOVE MY CLUB!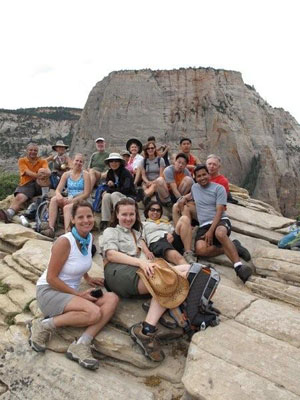 The OC Hiking Club is supported by your donations.
Over 10,000 members strong; as a nonprofit charitable organization we serve as a portal to the outdoors for families, adults and children. Our volunteer led hikes extend throughout Southern California and beyond with over 100 hikes and outdoor events per month. Our Kids in Need of Nature program helps children of all ages and at-risk youth discover the outdoors with positive adult role models as well as raising awareness of this critical need within our community. Additionally, our Trail Guardians Program (REI grant) assists in maintaining the wilderness areas through which we hike. Our SoCal Wildflower Fest and Photo Contest (with the OC Register and OC Parks) continue to introduce nature to our community.
Our Programs:
Kids in Need of Nature
Inspiring and Empowering Families, Adults and Children
Southern California Wildflower Fest
Southern California Wildflower Photo Contest
Trail Guardians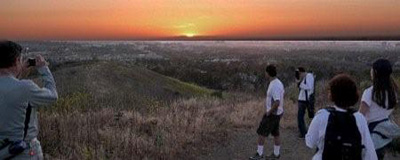 Through your donations you help us continue to help us reconnect our community nature. All donations are tax deductible.
View Annual Reports
Corporate outdoor programs and sponsorship please contact us here.
---
All donations are tax deductable.
---
---
A 501(c)(3) charitable organization. Copyright © 2006-2016 OC Hiking Club/Hike Everywhere, All rights reserved. Distribution or publication of this site's content without prior written permission is prohibited.